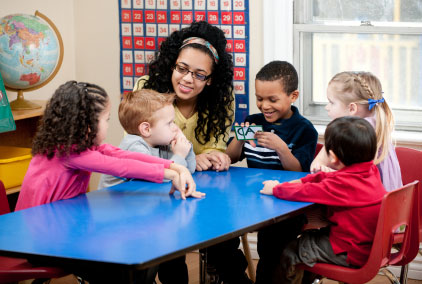 Providing a solid foundation with a life driven curriculum
The Harvest Private Pre-K program in Stone Mountain, Georgia is taught for the benefit of our four-year-old community. At this critical stage of development and preparation for kindergarten, the Harvest team specializes in creating a seamless transition from The Harvest School into the family's school of choice. Our classes go beyond normal child and day care services to provide an enrinching growth environment.
By providing significantly more focus on the child with one of the lowest teacher-student ratios for a school of our size, The Harvest School equips our children and their families with the tools needed to jumpstart a successful primary school experience.
Our experienced teachers customize lesson plans that are based on Macmillan/McGraw-Hill, Creative, and Early Reader. This aids our four-year-olds with math, emergent reading, and ultimately good decision-making skills. Spanish lessons are intensified as is the frequency of educational field trips. Skill sets that address the developmental milestones are learned through the strategic integration of these three curricula. Harvest children learn to complete basic puzzles, understand simple math concepts, follow multiple step directions, tell simple jokes, use a 2000 word vocabulary, take pride in personal accomplishments, dress and undress themselves, tell a story in sequence, find multiple solutions to a problem, and demonstrate rhyming skills. Our children continue to be enriched and engaged through a host of other programs, shaping them into socially skilled